,
,
,
Back from the holidays, more website tinkering ensues!
Right before heading to summer holidays in June, I launched a new version of this website.
During the holiday, I didn't do much else than enjoy the vacation views & feels and post some stories and photos on Instagram from the trip. Didn't even bring my laptop with me, holiday well spent!
Having said that, I feel excited to get back to tinkering with this blog again. Unlike social media channels where you have limited options on "making it yours", on personal websites, the sky is the limit. It's fun being able to make this thing whatever I want it to be.
Oh, where did we travel?
In addition to travels in Finland (where I'm from), we went to Northern Italy, near a city called Bolzano and from there, continued to Santorini, Greece. First mountain views with nice 20-25 Celsius weather, then full on sunshine, 30 Celsius and those beautiful Santorini views. It was great and I miss those places already!
Ok, but about that blog / website tinkering topic. Here's what's been happening.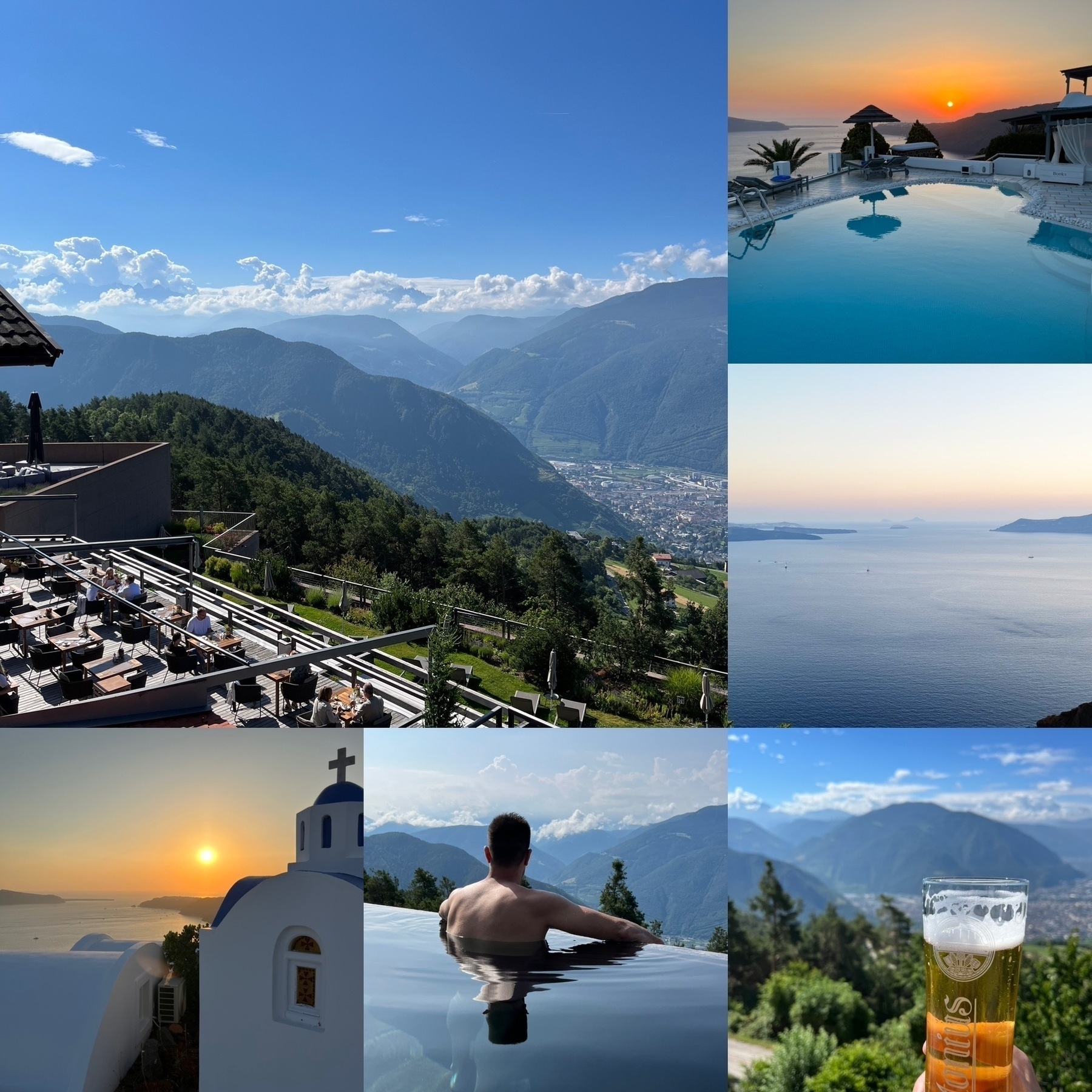 More layout changes
I started building this website on a fork of Tiny Theme in June. After that, this has evolved on a theme of it's own. I'll probably make a new repository out of this at some point and write it again from scratch at some point. But for now, the code itself is living on the fork branch.
When viewing the site on larger screens, it now has a left sidebar and the main content area on right. On mobile, it's the same one column view it used to be.
There are also some subtle new things like the subscribe to email updates and RSS feed buttons on homesite. I also added a verified checkmark icon next to my name on site title. If you'd like to add it to your personal blog, Andy Bell got you covered.
Subscribing to blog updates, revisited
I struggled quite a bit on the question of "how does one want to follow updates from a blog". Especially when the blog has both micro posts (which get published often) and long form content (like this article).
I first thought of a monthly newsletter option, then a weekly version of it. But it felt strange for me to be sending a collection of all the posts from a given time frame. I wouldn't want to subscribe via email to anyone's Twitter/Threads/Mastodon feed either, so why would this feel any different?
For more regular updates, RSS feels like a better option. Or following the blog on Fediverse (seeing all the post updates from a social media channel of user's choice, Mastodon for example).
What I ended up with are these three options:
Sending long form articles (and only those) via email as soon as they get published. You can subscribe here.
Full feed (with long and short posts) are available via RSS.
Following on Fediverse by searching @juha@juhaliikala.com (copy-paste that to Mastodon search and you follow this blog via that channel)
I also thought about sending real time blog notification via Slack / Telegram, etc. but didn't yet implement any of that. Let's see if I will.
More blogging
Back in 2010, I used write one or two article per week and publish them. Fast forward to this day and I really struggle to write and publish once a month (if even that!). Why is that?
There are many things I could point my finger at and cast blame: Too busy at work and life, too many distractions (mostly all the social media channels, news etc.), too much this and that. But yeah, it is what it is. Life is much more hectic than it used to be back then.
To that end, I'd still like to at least try my best to publish here on a biweekly basis, if possible. If not, oh well.. it gets out when it gets out, I guess. My website, my rules and all that 🤪.
The story continues..
Speaking of hectic life, I'm already late from my daily(ish) workout session, so need to run now.
But hopefully will see you soon again here on blog. Until the next time! 👋
Saturday July 29, 2023